Before Italy was even on my radar, I was really into Ireland. I had never been there, but I had gotten it into my head that I was Irish-American and therefore had some kind of spiritual connection to it (typical teenage thing to think. And I'm really just plain old English). So I listened to The Chieftans, learned how to bake soda bread, watched The Commitments over and over, and read books about Irish history and folklore.  I had an internship at the Vanderbilt radio station, and one day they let me go on air with my own show, playing whatever genre I wanted. I played 2 hours of Irish music, from the Pogues to U2.  I was 17 and it was the 1990s, so picture me doing all of this in ripped fishnet stockings and combat boots, with four earrings in one of my ears.
Then the summer after high school, Italy hit me like a freight train. And I kind of forgot about Ireland. But faced with a long weekend break from my MBA program in Rome and a great group of travel-loving girlfriends, a trip to Ireland was at the top of my list.
So Marion, Monique, Laura, Seema, Michelle and I bought our Aer Lingus tickets from Rome to Dublin and off we went. Ryland, my Tennessee-twin in Rome, came too, but didn't stay with us.
Speaking of where we stayed, we got a fabulous Air BnB townhouse very close to the center (a 15 minute walk past cute shops and a church or two, very doable). I won't publicize the townhouse in case the owner wants a little more privacy, but send me a message if you're interested in staying there and I will put you in touch.  The best part about the townhouse was the owner, Imogen, who put on lots tea for us and opened up a map as soon as we arrived, making suggestions.
As for food? Well, boy a scone everywhere you see one. I kept joking that I wouldn't mind being "sconed to death."  Dublin really knows how to make a scone, y'all. Plain or raisin, put a half-inch of butter on that bad boy and give it to me immediately.  Oh, and great coffee OMG COFFEEEEEEEEEEE!!!!!
We ate a couple of unmemorable dinners and two really memorable ones, at the same place: Gallagher's Boxty House in Temple Bar. Temple Bar is not a bar, it's a strip, totally built for tourists but also very fun. Don't be a tourist snob. Even places built for tourists can be awesome (see, e.g., Times Square, Wall Drug in South Dakota, Disney World). Anyway, a Roman friend of mine had suggested Gallagher's for really amazing and authentic Irish food. I'm not sure I'm the best judge of what "authentic" Irish food is but this was DELICIOUS and HEARTY and reasonably priced. And, omg, they split our bill for us which is unheard of in Italy. We went there twice, and frankly, I would have gone again. Try the trio of stews, with soda bread.
We did get to see Glendalough up close and personal, and pictures are below: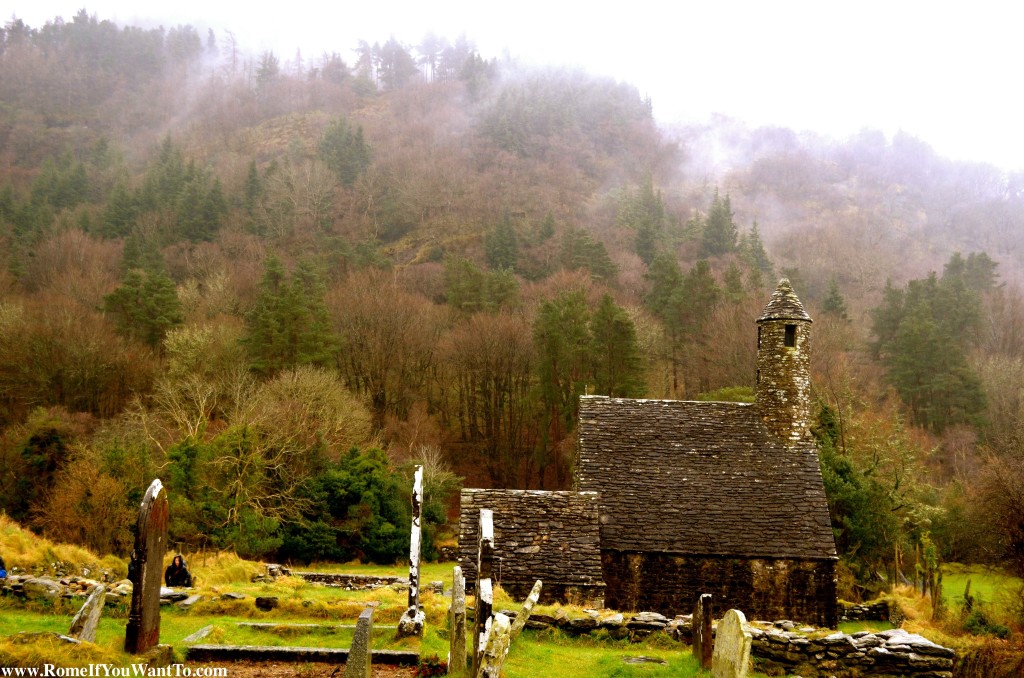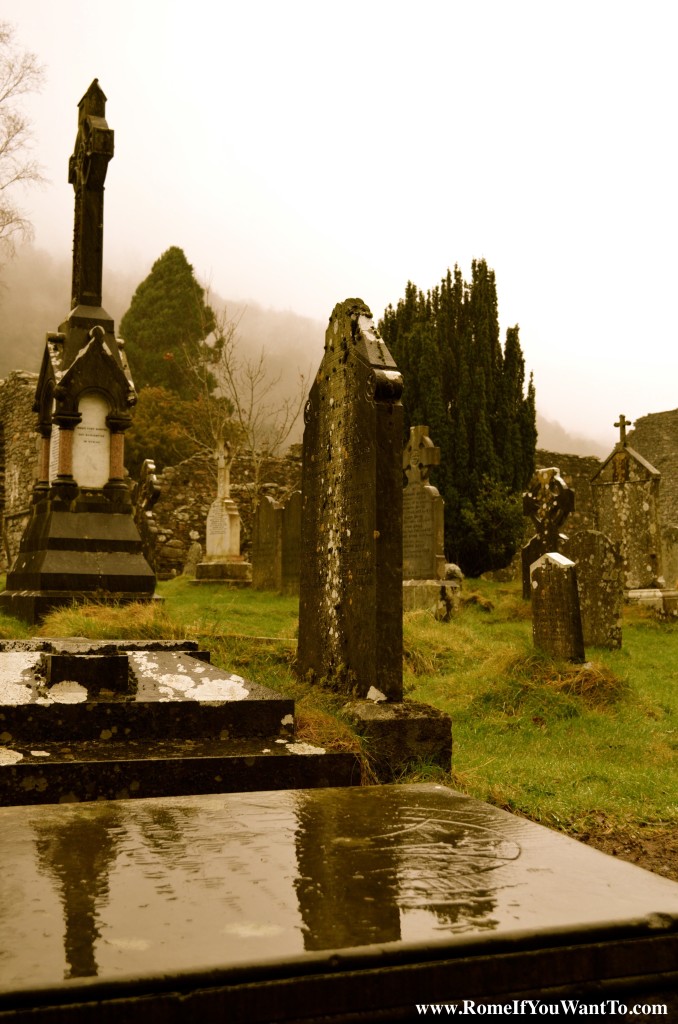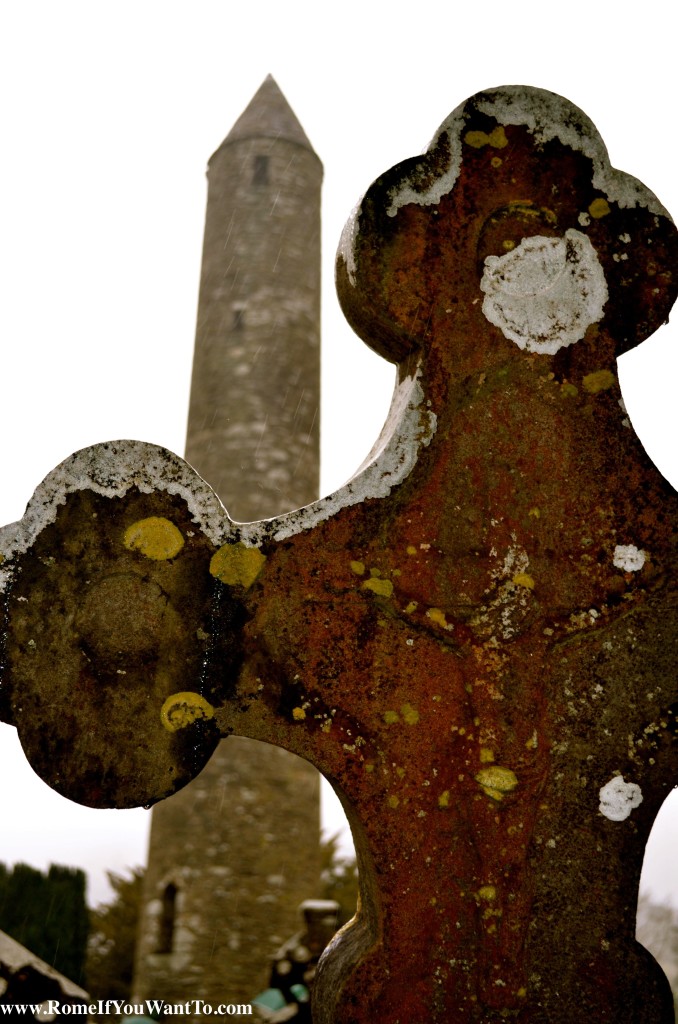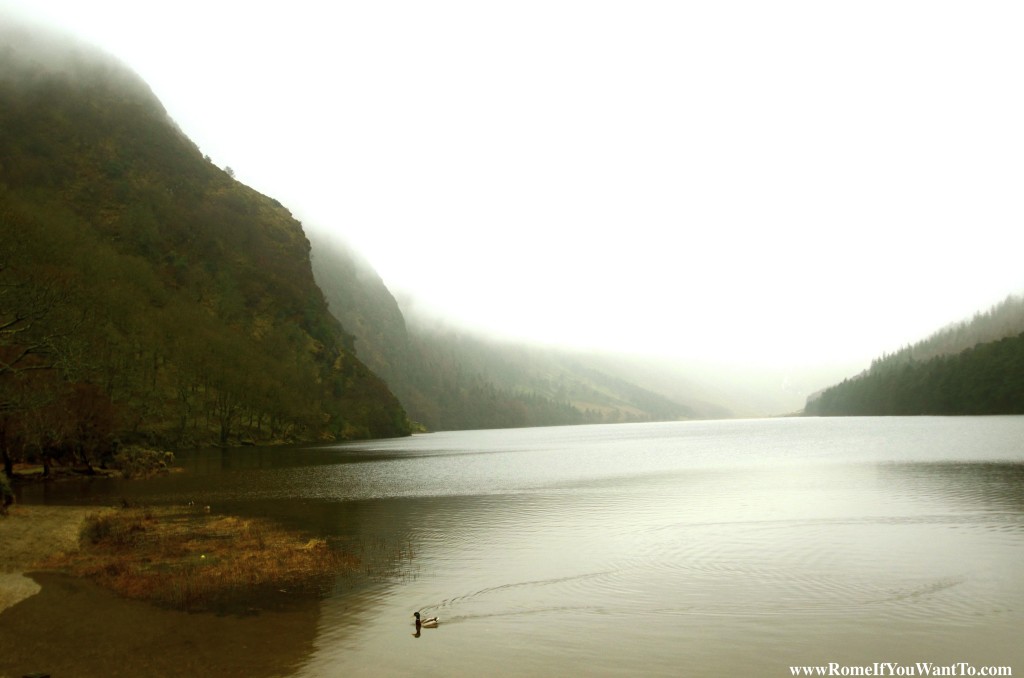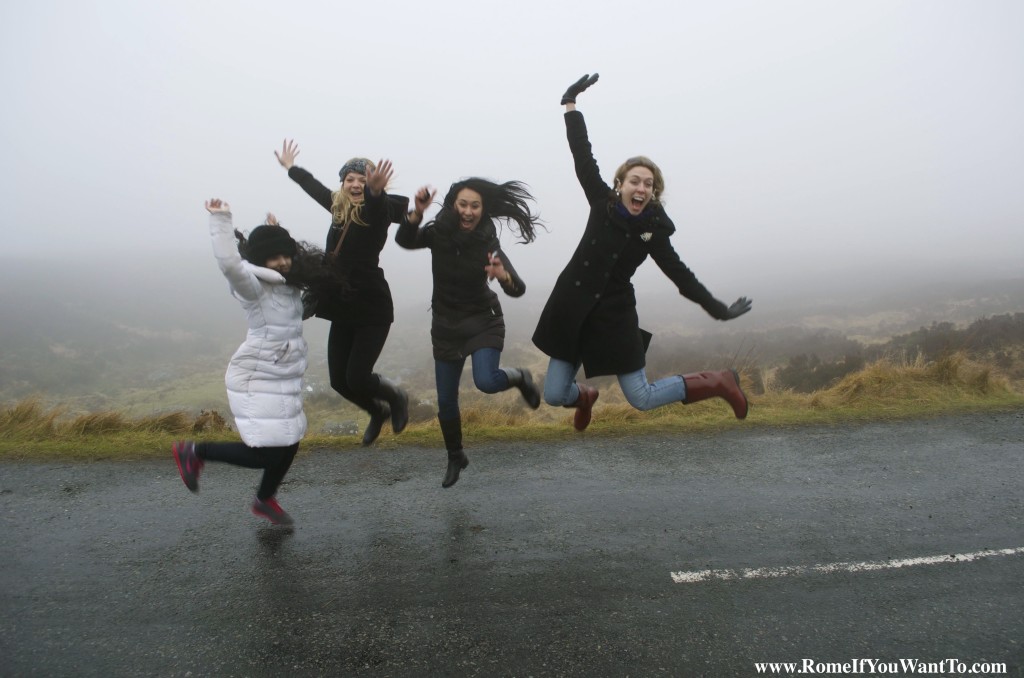 Basically, I am dying to go back to Ireland. Who is with me? The foggy excursion only made me wish we were staying longer and could see more countryside. Dublin was off-the-charts cool. I can't wait to go back and scone myself into oblivion again, and see some things we didn't get to (museums and what-not). I would only want to stay in Imogen's townhouse again in Dublin. And next time I'd like to rent a car from there and go all around the island. I must do this before my European adventure is over (if it will ever be over)?
What do you all think of Ireland? Where should I go next time apart from Dublin? When is the best time to go??